Leah Nampijinpa Sampson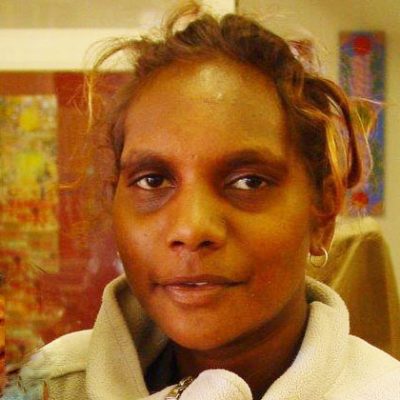 Leah Nampijinpa Sampson was born in 1990. In 2007 she began painting with the Warlukurlangu Artists Corporation, the Art Centre located at Yuendumu, an Aboriginal community 290kms north west of Alice Springs.
She paints her parents' Jukurrpa. Ngapa Jukurrpa (Water Dreaming) and Yankirri Jukurrpa (Emu Dreaming) from her father's side and Karnta Jukurrpa (Women's Dreaming), Jarnmarda Jukurrpa (Bush Onion Dreaming), and Ngatijirri Jukurrpa (Budgerigar Dreaming) from her mother's side.
Leah draws inspiration from stories that have been passed down by her family over generations spanning thousands of years. These stories, Jukurrpa or Dreamings relate to the land, its features and the plants and animals that inhabit it.
Showing the single result