Dinny Nolan Tjampitjinpa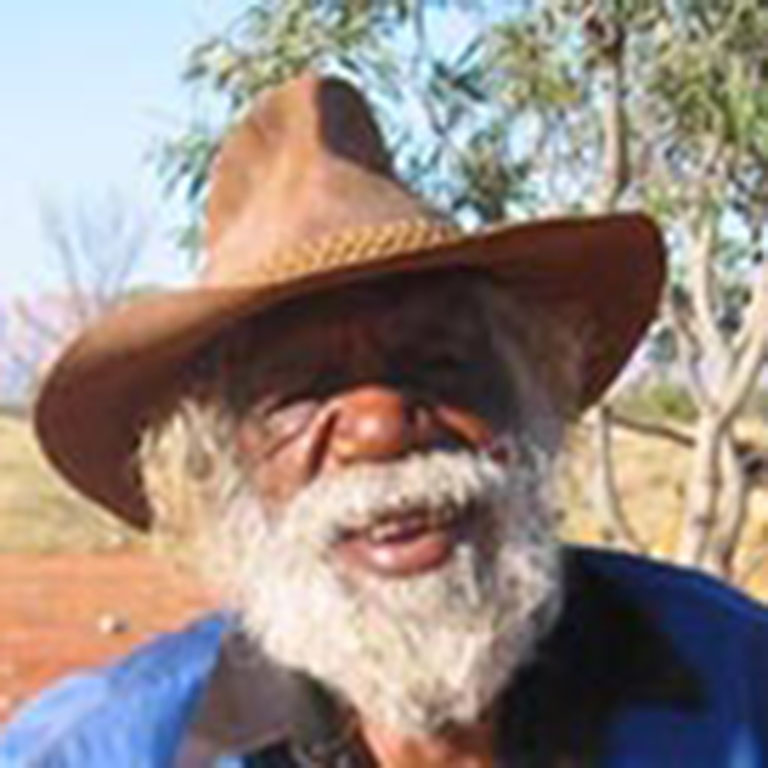 Dinny was born in c.1922 West of Mt. Allan, close to Yuendumu on the edge of the Tanami Desert,
He worked as a stockman on a number of cattle stations in the Northern Territory before moving to Papunya in the mid 70s where he painted with a number of the legendary Papunya Tula Artists. These included his brother, Kaapa Tjampitjimpa and his two cousins Clifford Possum Tjapaltjarri and Billy Stockman Tjapaltjarri.
He is a senior lawman and leader for Rainmaking and Water Dreaming ceremonies. He was among a small group of artists who first put traditional body paintings and sand drawings onto canvas.
He has exhibited and travelled extensively throughout Australia and overseas.
Group Exhibitions
2002 Araluen Arts Centre, Alice Springs
2000 Araluen Arts Centre, Alice Springs
1993 The Haven Gallery, Melbourne
1993 Art Gallery of WA, Perth
1989 Lauraine Diggens Fine Art, Melbourne
1989 Westpac Gallery Melbourne
1977 Realities Gallery, Melbourne
Collections
Araluen Arts Centre, Alice Springs
Artbank
Art Gallery of South Australia
Art Gallery of Western Australia
Holmes a Court Collection, Perth
National Gallery of Australia, Canberra
National Gallery of Victoria, Melbourne
National Museum of Australia, Canberra
University of WA Anthropology Museum, Perth
Showing the single result